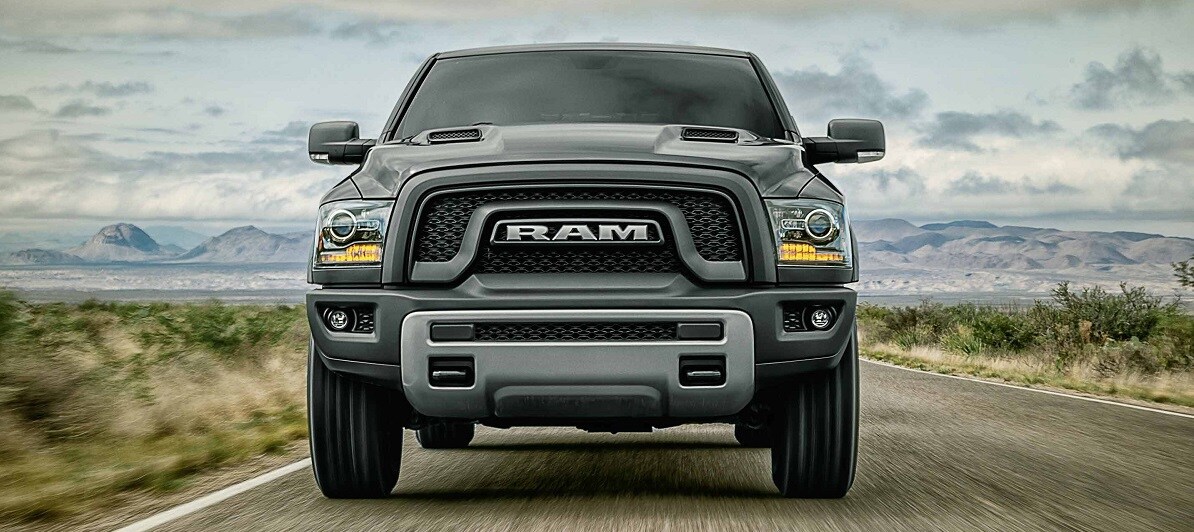 Get Great Value with a Used Ram 1500
The Ram 1500 is a legendary full-size pickup truck. Whether using it for work, running errands, or hauling cargo in the New York area, a used Ram 1500 in top shape provides great value.


At our used Ram dealership, you can often find Ram 1500 trucks with regular, crew, or extended cabs that offer seating for up to six passengers. Over the years, the Ram 1500 has offered numerous engine options that vary from a 3.6-liter V6 to a 5.7-liter V8. Depending on what we have in stock, you may even find a diesel option in the used Ram 1500 inventory.
We invite you to browse through our used Ram 1500 inventory to see the trims, cab size, bed size, and engine options that we currently have. No matter what you're seeking in a used truck, we're confident that a Ram 1500 will fit your needs.
Lifetime Powertrain Warranty
A used Ram 1500 in good shape and relatively low miles offers exceptional value. It has a lot of potential life left, runs reliably well when maintained properly, and can haul lots of cargo. When we get a used Ram 1500 at Novak Motors, it undergoes a full multi-point inspection and service. That ensures it runs its best and looks great on our used Ram lot and in your driveway.
With the Drive Forever Worry Free promise from Novak Motors, many of our used Ram 1500 trucks come with a Lifetime Powertrain Warranty that protects your engine and transmission for the life of your vehicle at no additional cost.
Test Drive a Used Ram 1500
Novak Motors invites you to visit our New York location to test drive a used Ram 1500. Our used Ram dealership is located on Daniel Street in Farmingdale, which is on the same road as LA Fitness and RPM Raceway Long Island.
Why should you buy the used Ram 1500 from Novak Motors New York?
Here on Long Island, more and more drivers are looking for used cars that offer more than just an affordable price point. In fact, our used pickup trucks are fast becoming some of the most sought-after models in our inventory, prized for their hauling power and capability on and off-road. And if we had to pick a fan favorite from among them, it's undoubtedly be the used Ram 1500 for sale at our Farmingdale, NY dealership. Pay a visit to Novak Motors New York and we're confident you'll see why this light duty pickup is such a sought-after option.
It's more durable than ever before!
While there are many different reasons to choose a used Ram truck, the main one for many Long Island drivers is the brand's reputation for durability. Our used Ram 1500 pickup trucks are truly built to last, and if you opt for a model powered by a stout EcoDiesel engine, you'll find that this model is capable of towing and hauling heavy loads for years to come without requiring a significant maintenance investment.
It offers towing power in spades!
Speaking of towing, if you're the sort that loves to take your boat out on South Oyster Bay from time to time, the used Ram 1500 is perfect for doing just that. With its ample towing capacity, the used Ram 1500 can tow everything from watercraft to camping trailers, making it ideal for Long Island drivers who want to get away from the hustle and bustle from time to time.
It's one of the most cost-effective pickup trucks for sale on Long Island
While our used Ram 1500 inventory offers comparable capability to rival many new models on the market these days, its price point is much more accessible. In fact, if you're looking to save on a quality pickup truck, we'd argue that our used Ram truck dealership just around the corner from Target in Farmingdale, NY should be the first place you stop. Reach out to our team at Novak Motors New York today and we'll be glad to set you up with a test drive.